Wineries produce wastewater, and it's important to winery operations and the environment to ensure that the wastewater is properly treated. In order to define the best suitable wastewater treatment solution, knowing the winery wastewater characteristics of your facility is key.
However, it may be difficult to know exactly what the winey wastewater parameters will be for a new installation. In these cases, researching the winery wastewater characterization of other facilities using similar processes and type of grapes is a good starting point.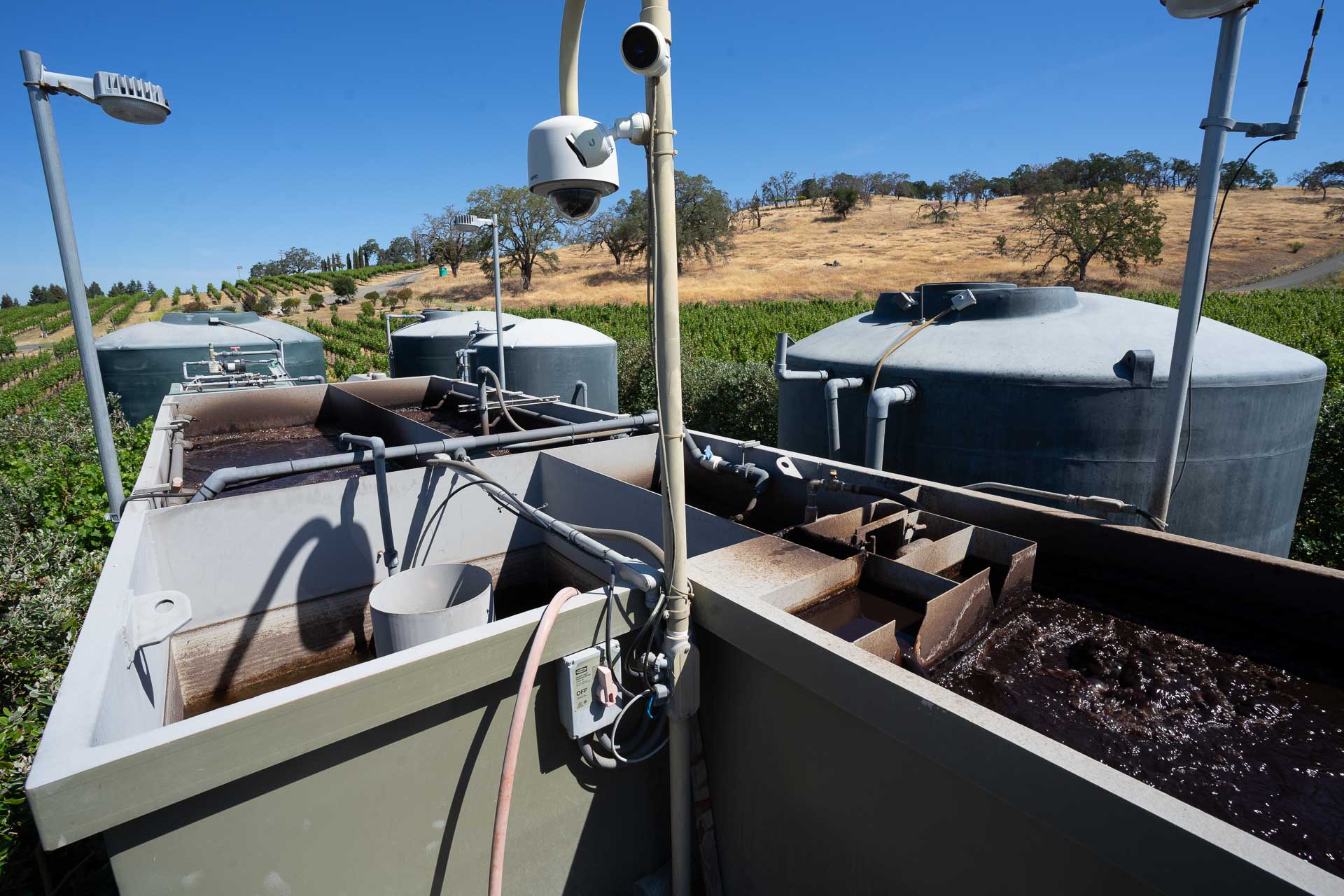 Typically, the winery wastewater is characterized by low pH of 3-4, high BOD (up to 10,000 mg/L), high turbidity (with TSS up to 2,500 mg/L), and high Nitrogen (up to 500 mg/L). P and K are usually higher in winery wastewater than in sanitary wastewater too.
To meet the local regulations and the specific needs of the winery (irrigation of landscape or vineyards, fire protection, etc.) the winery wastewater treatment system should be designed taking into account these characteristics and the desired quality of the treated water.
Winery process water characteristics chart
The chart below details typical average and ranges of specific characteristics of the winery wastewater.
Parameter
Unit
Process water average (1)
Process water range (1,2)
pH
pH units
--
3.8 - 9.3
BOD
mg/L
2,767
190 - 9,100
EC
µS/cm
1,428
958 - 2,100
TDS
mg/L
1,356
520 - 2,270
FDS
mg/L
759
350 - 1,000
VDS
mg/L
598
100 - 1,290
TSS
mg/L
580
40 - 2,300
NH3 as N
mg/L
60
0.5 – 360
NO2 as N
mg/L
0.4
<0.1 - 1.6
NO3 as N
mg/L
1.8
<0.45 - 5.7
Organic N
mg/L
17
3 – 70
TKN
mg/L
64
<4 – 430
Total N
mg/L
78
5 – 430
B
mg/L
0.25
0.1 - 0.4
Na
mg/L
108
31 - 200
K
mg/L
144
36 - 369
Ca
mg/L
55
13 - 130
Mg
mg/L
21
8 - 44
Fe
mg/L
1.03
0.50 - 1.67
Mn
mg/L
0.1
<0.025 - 0.16
Cu
mg/L
0.16
0.04 - 0.62
Zn
mg/L
0.3
0.06 - 1.2
Cl
mg/L
85
5 - 180
S2-
mg/L
3
<0.1 - 7.2
SO4
mg/L
149
56 - 359

WINERY WASTEWATER CHARACTERISTICS
(1) Process water samples collected from two wineries during crush and non-crush periods; conditions at other wineries will vary.
(2) Maximum values in range are generally representative of crush operations.
Source: Wine Institute. 2009. Comprehensive Guide to Sustainable Management of Winery Water and Associated Energy. Prepared by Kennedy/Jenks Consultants.
Main characteristics of winery wastewater
Winery operations create wastewater during production as well as cleaning of the facilities, barrels and bottles. Additional process water can come from cleaning chemicals, spilled juice or wine, water softener regeneration brine, or cooling tower blowdown.
The parameters of the wastewater generated varies, depending on the source water quality, facility operations, and cleaning chemicals used. The volume and quality can also vary per season. A winery facility's goal should be to control the generation of nuisance odors, provide adequate wastewater treatment, and protect water quality.
Winery wastewater management should be considered as part of the wine production process whether the effluent will be discharged to a municipal wastewater plant for further treatment or if it will be reused on the property.
When the winery intends to use the effluent from the wastewater treatment system for irrigation, there are four primary constituents of concern: biochemical oxygen demand (BOD), nitrogen, salinity and pH. Grape juice, wine, pomace, and cleaning chemicals can all contribute to contaminants, while source water can also be a significant source of salinity and nitrogen.
BOD (Biochemical Oxygen Demand)
Although biodegradable organic matter increases soil productivity, soil fertility, and crop production, excessive BOD application to land can cause nuisance odors and anaerobic conditions. Excessive BOD application to ponds can also lead to anaerobic conditions, impact process water treatment, and cause annoying odors.
Nitrogen
The high concentrations of ammonia and organic nitrogen can readily mineralize and convert to nitrate in soil. Excessive nitrogen application to land can result in nitrate leaching and groundwater degradation.
Salinity
Salinity consists of volatile (organic) and fixed (inorganic) fractions. Fixed dissolved solids (FDS) do not degrade biologically, and are thus the primary salinity contributor of concern. Excessive salinity can impact groundwater and soil hydraulic conductivity.
The best approach for addressing salinity is source control. Replacements for sodium-based chemical compounds are available and can reduce the salinity of winery wastewater.
pH
High or low pH of any water discharged can deteriorate soil health and mobilize metals, thus potentially degrading the groundwater quality. Therefore, winery wastewater which is discharged to land must be neutralized. Maintaining it between 6.0 and 9.0 will minimize the potential for negative impacts to soil biological treatment, crop growth, and groundwater quality.
Get the water quality you need from your winery wastewater
Specialty Treatment Solutions can provide you with the best wastewater treatment solution for your winery, whatever the characteristics of your winery wastewater are.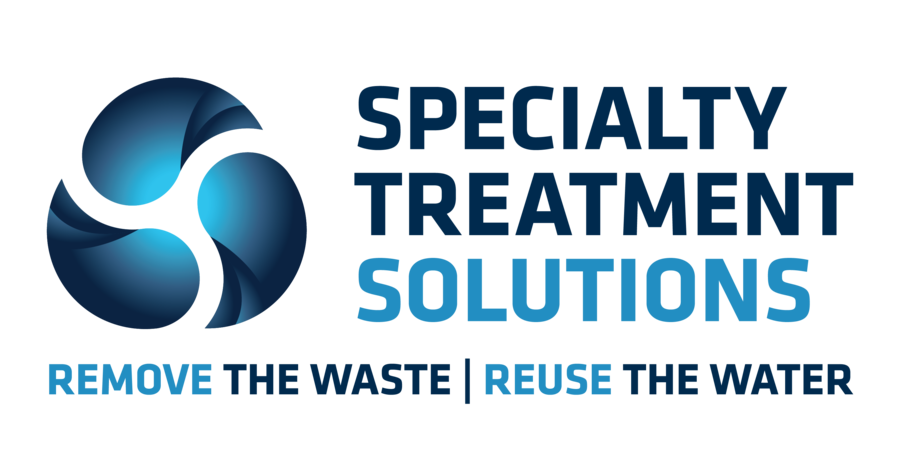 No matter if it's a seasonal industry, or large or small operation. With our knowledgeable experts in the wine industry, our understanding of the wastewater regulations affecting the viniculture and our proven solutions, you can expect effluent quality of <10 mg/L BOD, <30 mg/L TSS, and <10 mg/L Total N.
Contact us to learn more, and to see how we can customize a solution for your winery.
Source
California Water Boards. 2021. General Waste Discharge Requirements for Winery Process Water.
Wine Institute. 2009. Comprehensive Guide to Sustainable Management of Winery Water and Associated Energy. Prepared by Kennedy/Jenks Consultants.